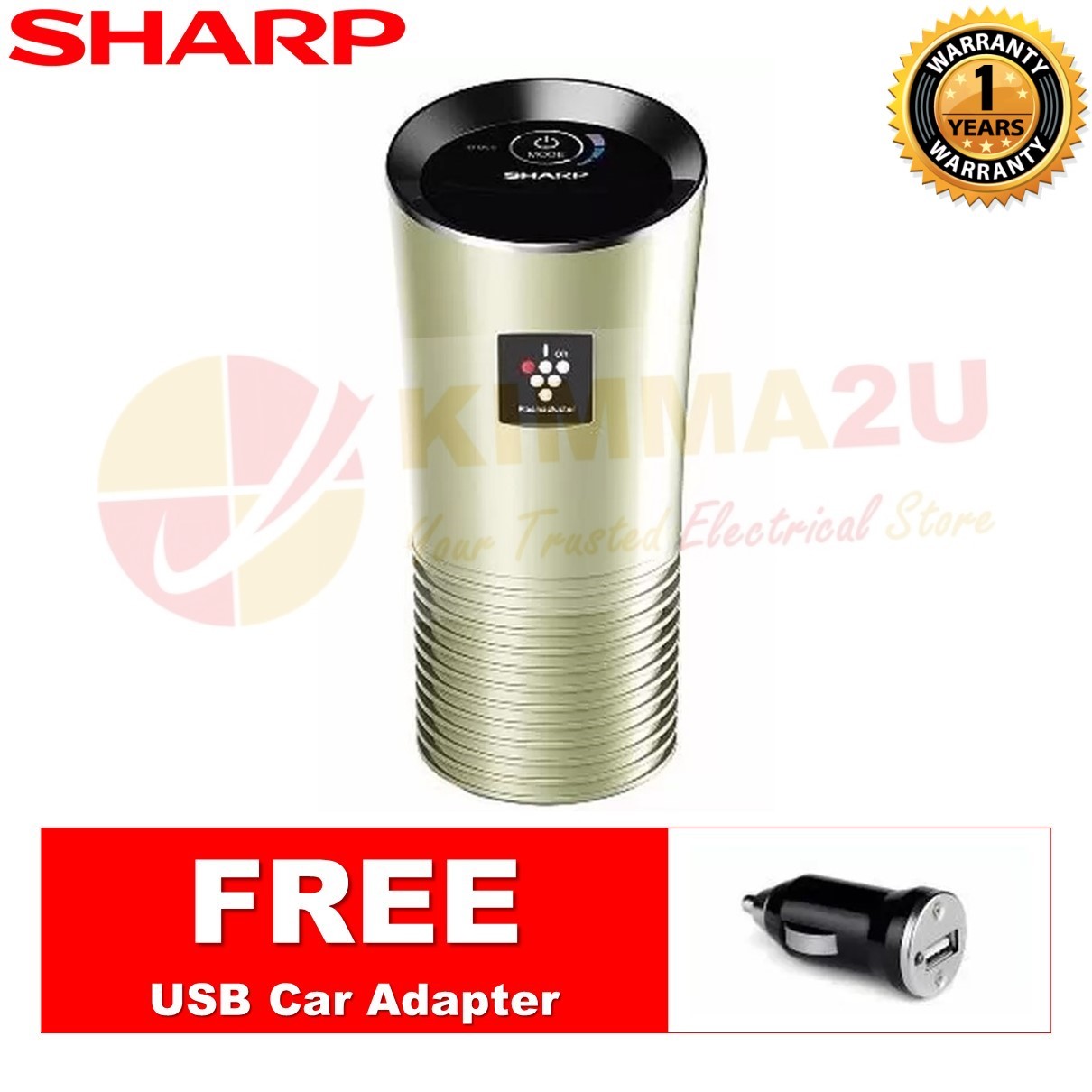 SHARP IGGC2LN GOLD CAR USE / PORTABLE AIR PURIFIER
*FREE USB Car Adapter
Turbo Airflow Mode for Fast Deodorization

If odors in your car are aparticularly a concern, use theTurbo airflow mode to releasePlasmaclustter ions at abouttwice the speed of standardairflow mode.

*1 Comparison of times required todeodorize clinging smoke odor to anunnoticeable level: Standard airflowmode takes approx. 60 min. and Turboairflow mode approx. 44 min.

Skin-Beautifying Spot in a Car

High-density Plasmacluster ions provide skin-beautifying effects for bothdriver and passengers in a car while driving.

Elegant Metal Appearance with Illuminating Indicators

Along with the metal body, the IG-DC2 is equipped with ion indicators thatlight blue at the air outlet and operation indicators designed in the motif of acar speedometer, providing a high-quality and stylish design.
WARRANTY
1 YEAR MANUFACTURER WARRANTY BY SHARP MALAYSIA
Why You Should Buy From Us?
1. We are Authorized Dealer / Reseller of brands that available in our website.
2. All products sold by us are fully covered by manufacturer warranty.
3. All products sold by us are 100% genuine from local manufacturer or sole distributors, strictly not privately imported from unknown sources.
4. We ensure safe delivery by protecting all goods purchased with stretch film and/or bubble wrap.
5. Express delivery, dispatch within the same or the next working day (depends on stock availability).
6. 100% brand new products, strictly not display unit.