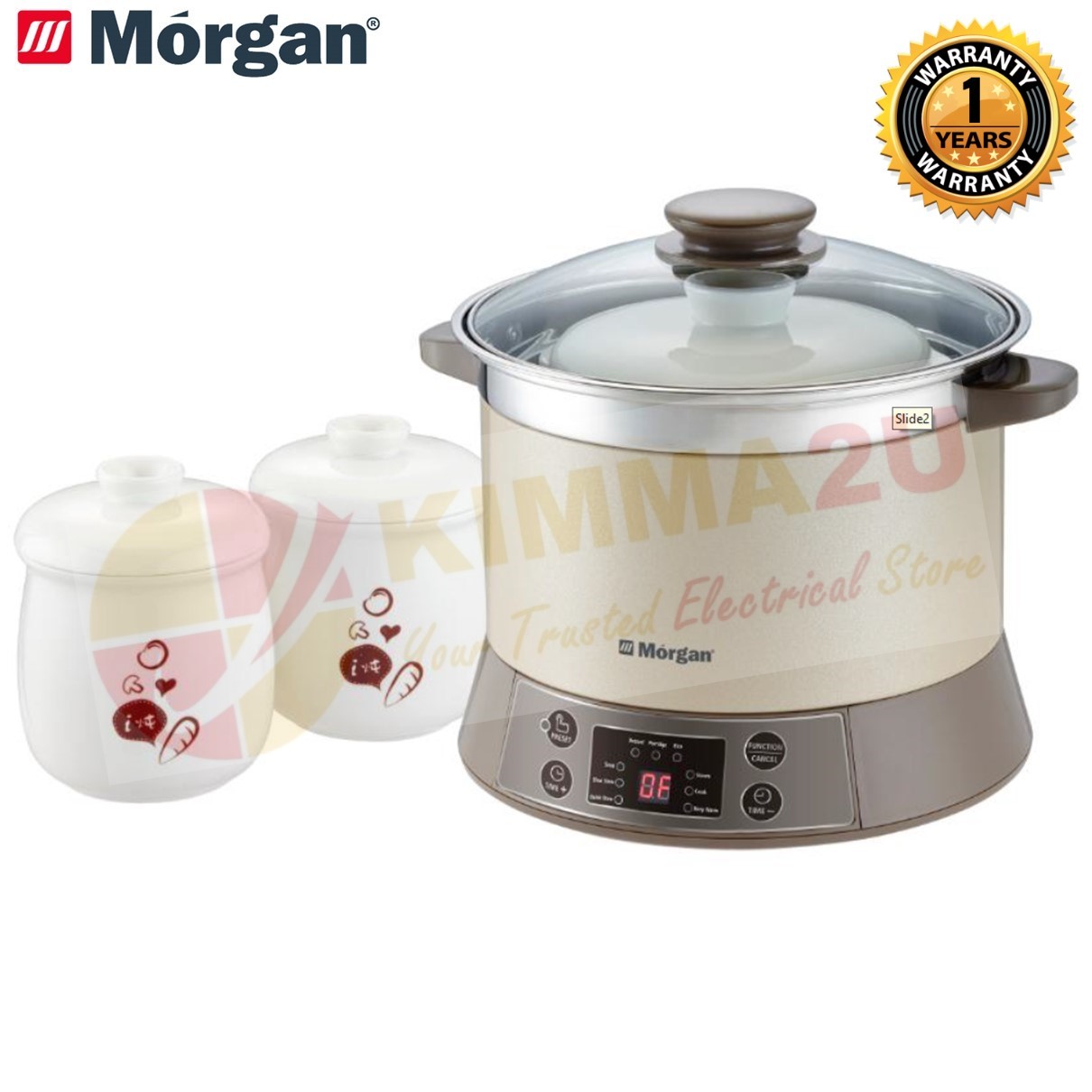 MORGAN MDB-18A1 2.8L DOUBLE BOILER/SLOW COOKER w 3 CERAMIC POTS
Features:
Rated Voltage : 220-240V~ 50/60Hz
Rated Power : 400-500W
Double layer body design with a general capacity of 2.8L (Color coating steel and SUS stainless steel)
High Food Grade Inner Ceramic Pots : 1 unit X 1.8L and 2 units X 0.5L
Smart Touch control panel
For Steaming, Cooking, Stewing and keeping warm
Suitable for choice delicacies, soups and herbal tonics
Anti-dry safety protection
Up to 9.5 hours preset function
Cool touch Body prevent scalding when handling
Product Dimension - L x W x H : 24.2 x 25.0 x 29.0 cm
Warranty
1 year manufacturer warranty by MORGAN Malaysia.
Why You Should Buy From Us?
1. We are Authorized Dealer / Reseller of brands that available in our website.
2. All products sold by us are fully covered by manufacturer warranty.
3. All products sold by us are 100% genuine from local manufacturer or sole distributors, strictly not privately imported from unknown sources.
4. We ensure safe delivery by protecting all goods purchased with stretch film and/or bubble wrap.
5. Express delivery, dispatch within the same or the next working day (depends on stock availability).
6. 100% brand new products, strictly not display unit.