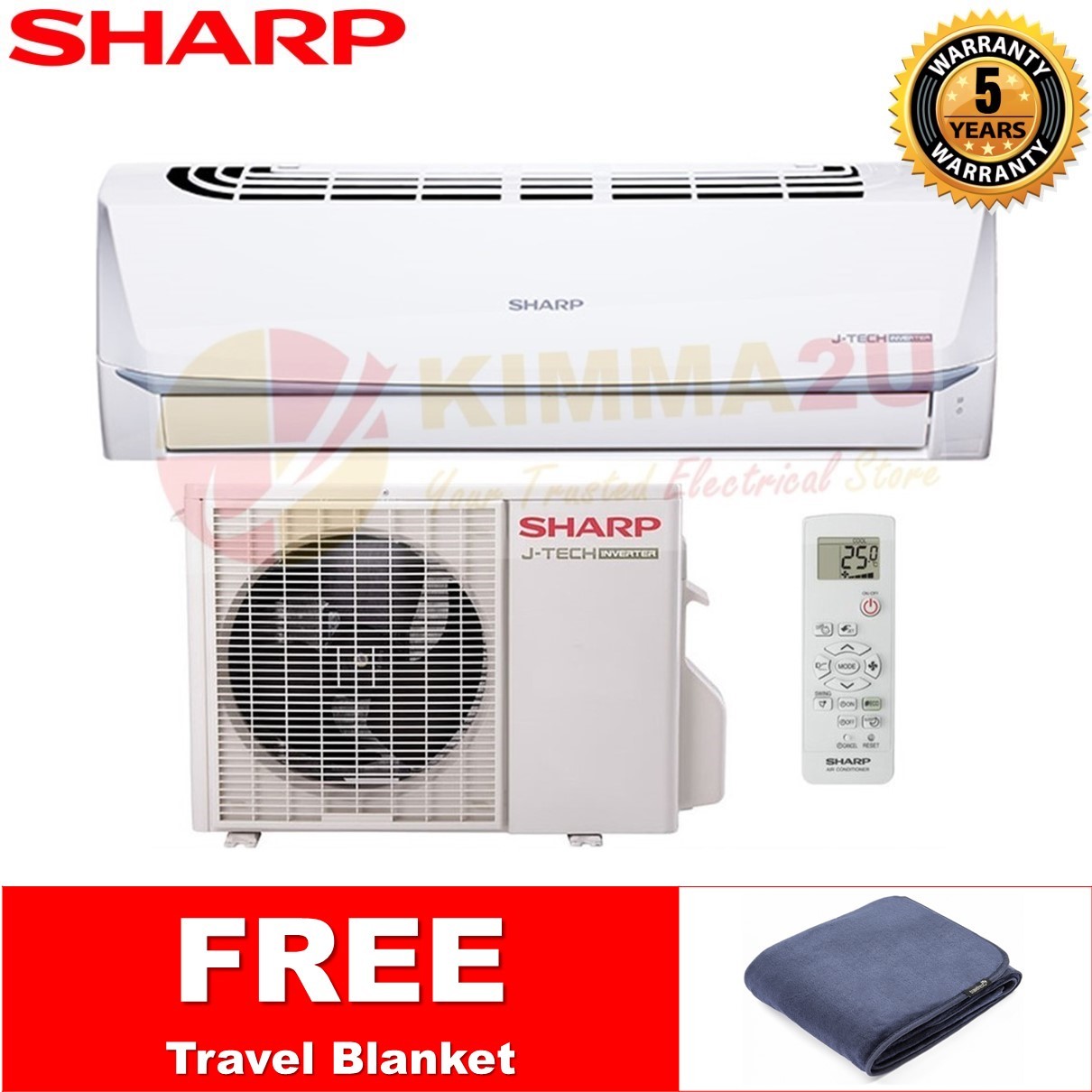 SHARP JAPAN AHX18UED / AUX18UED 2HP R410A INVERTER AIR CONDITIONER
| | |
| --- | --- |
| Computerized Dry Mode Operation | Yes |
| | |
| --- | --- |
| Pipe Diameter - Gas Side (Inch) | 1/2 |
| | |
| --- | --- |
| Inverter Controlled Operation | Yes |
| | |
| --- | --- |
| Running Current - Cool (A) | 7.0 |
| | |
| --- | --- |
| Power Input - Cool (W) | 1,480 |
| | |
| --- | --- |
| Capacity | 17,100 ( 5,120 - 18,800) BTU/h |
| | |
| --- | --- |
| Dimension (WxHxD)(mm) - Outdoor | 730 x 540 x 269 |
| | |
| --- | --- |
| Airflow Volume - Cool / Indoor | 14.2 |
| | |
| --- | --- |
| Lower Room Temperature Setting | Yes |
| | |
| --- | --- |
| Power Supply | 220-240-1∅-50 |
| | |
| --- | --- |
| Dimension (WxHxD)(mm) - Indoor | 1006 x 316 x 248 |
| | |
| --- | --- |
| Nett Weight | 12 kg (Indoor) / 33kg (outdoor) |
| | |
| --- | --- |
| Series | Wall Mounted Split Air Conditioner |
| | |
| --- | --- |
| Self Cleaning Function | Yes |
| | |
| --- | --- |
| Pipe Diameter - Liquid Side | 1/4 |
| | |
| --- | --- |
| High-Density Plasmacluster Ions | Yes |
| | |
| --- | --- |
| Anti-Mold, Detachable & Washable | Yes |
WARRANTY
5 years compressor warranty by SHARP Malaysia
Why You Should Buy From Us?
1. We are Authorized Dealer / Reseller of brands that available in our website.
2. All products sold by us are fully covered by manufacturer warranty.
3. All products sold by us are 100% genuine from local manufacturer or sole distributors, strictly not privately imported from unknown sources.
4. We ensure safe delivery by protecting all goods purchased with stretch film and/or bubble wrap.
5. Express delivery, dispatch within the same or the next working day (depends on stock availability).
6. 100% brand new products, strictly not display unit.